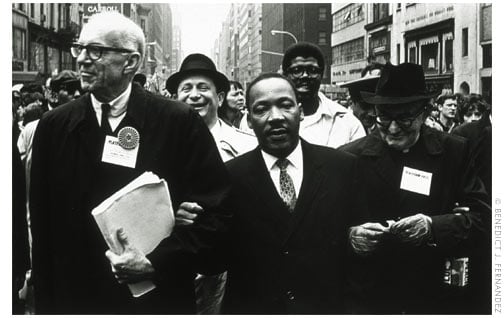 There are several events going on for Martin Luther King day in Chicago this year on Monday January 19th. It is even more special that Barack Obama is being Inaugurated as the first Black president of the United States on January 20th (the next day). If you want to join in the commemorative activities here are some options for Martin Luther King Day activities happening around Chicago. This is a federal holiday so government offices are closed and there is no mail delivery in Chicago.
The Chicago History Museum has events planned for celebrating Martin Luther King's legacy in racial equality in the US. They include performances by the Loyola University Chicago Gospel Choir, storytelling and a recitation of his famous "I Have A Dream" speech. The Chicago History Museum is located at 1601 N. Clark Street in Chicago, IL 60614. Phone for more info at: 312-642-4600
The Chicago Park District has a lot of what they call drop in activities for kids. I think this just means that you don't have to pre-register to be able to attend. These activities are usually at your local park district building and are presentations, movies and games.
The DuSable Museum of African American Historyalso has events planned. The are scheduled for both Sunday and Monday and they will also have events surrounding Barack Obama's Inauguration. The DuSable Museum is located at 740 East 56thPlace in Chicago, IL. Three days of events celebrating the legacy of Dr. King culminates with a simulcast of Barack Obama's Inauguration followed by a luncheon.
There is also a commemorative symphony concert happening at Orchestra Hall on Monday, January 19, 2009 at 7:30pm. Chicago's Orchestra Hall at Symphony Center is located at 220 South Michigan Avenue in Chicago, IL. Tickets are from $10 – $96. Call (312)236-3681, x2 for tickets.